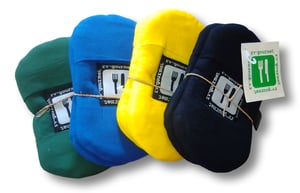 $

0.99 - On Sale
Designed by my Mom - RV Gourmet Micro Mitts are the best idea for your kitchen since sliced bread. These are hot, but your fingers don't have to be! Get a pair of micro mitts in 5 colors. Machine washable / air dry.
Not just for your microwave - use for your tea pot, crock pot, and more.
Don't forget a matching Potato Pocket!
***RV Gourmet Micro Mitts